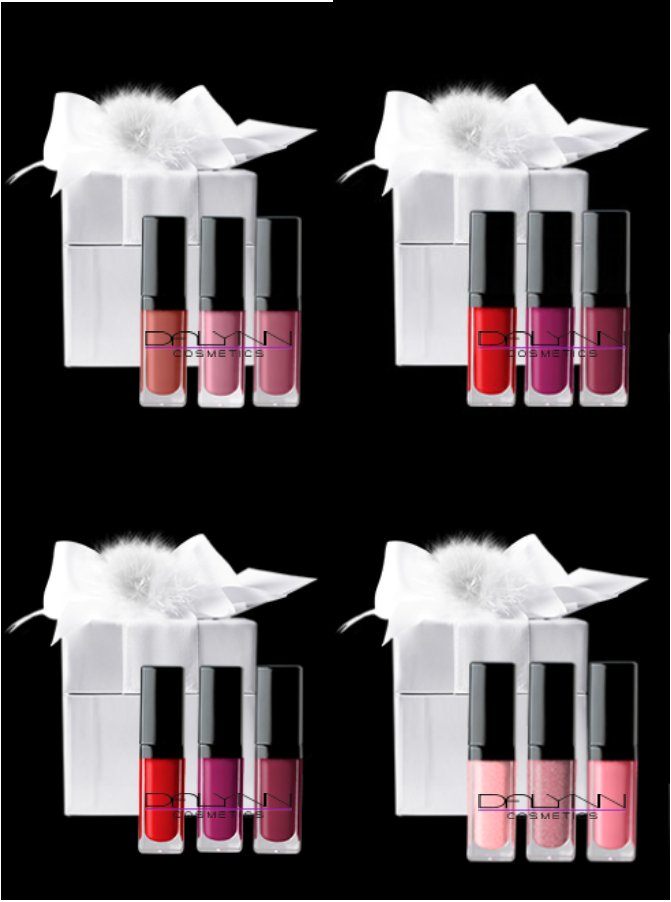 Lippie Gift Sets
Mini Lipgloss, Vinyl Lacquer and Liquid Velvet Gift Sets to Give Life to Your Makeup Bag!!!
DECKED OUT (Pinks, Mauves, Reds, Wines and Berries) | Faux Fur & Fabulous Color Pairing...All Boxed Up Nice and Pretty. Your Lips Will Create A WINTER STORM Of Excitement!!!
SEXY NEUTRALS (Nudes, Peaches and Roses) | Go Ahead...Cozy Up With Nearly Naked Tones! GLAM SQUAD WORTHY Gorgeous Shades That Take The Chill Right Out of Winter!!! Like a "Warm Blanket" --- Sexy and Soft.